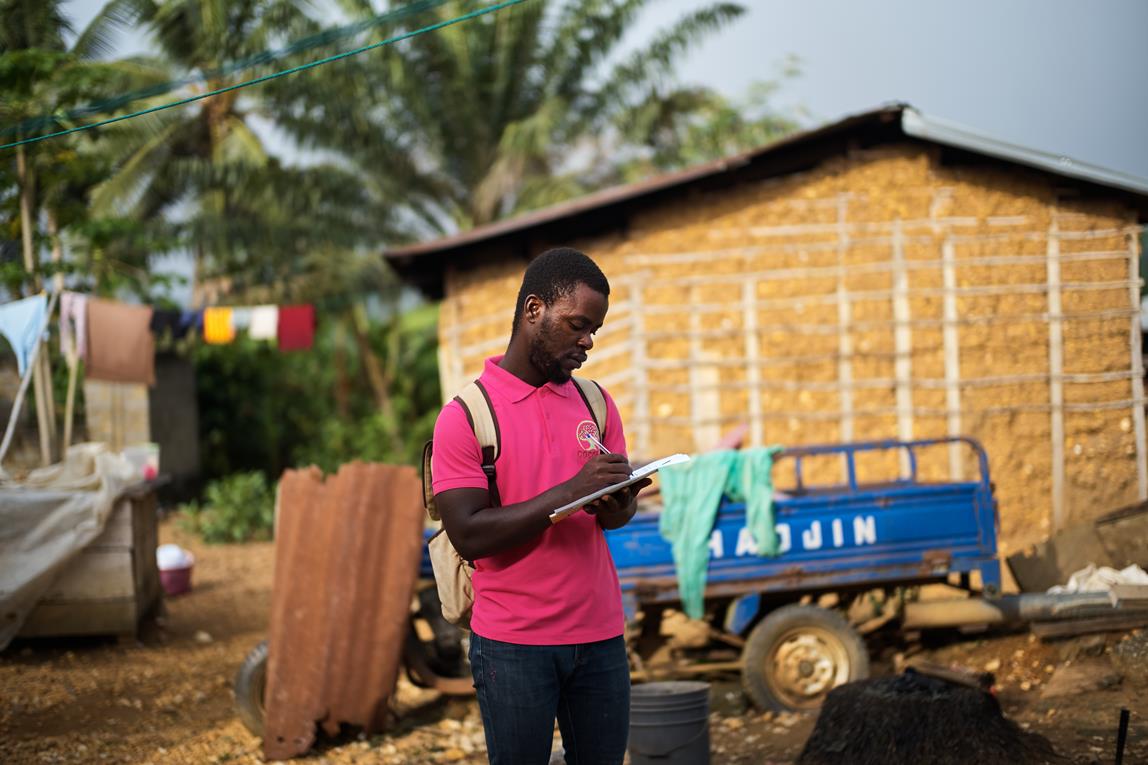 Kwesi Galamsey Story
Meet Ebenezer Okoh (Kwasi), Cocoa360's Community Liaison, and a Tarkwa-Breman native. Having dropped out of high school due to financial issues, Kwasi was engaged in "galamsey" (illegal gold mining) when he first met Osei Yaw, our Chief Steward. But there was something "more than galamsey" about him. We quickly came to realize that Kwasi is super intelligent — you only needed to show him something once, and he'd nod silently. Work ethic? This guy would go work ungodly "galamsey" hours through the night and return to help us survey, weed, and clear the land for construction. No excuses. Osei Yaw Frimpong told him to consider enrolling in a computer school to sharpen his skills and be considered for future employment. He returned the next day, with all his galamsey savings in hand and ready to go.
I don't know where I would have ended up by now if not for my Cococa360 family. – Kwasi
We believe in caring for our community, our coworkers, and ourselves.